Today I have released version 2.0 of the Touché: The Adventures of the Fifth Musketeer soundtrack as part of my ScummVM Music Enhancement Project.
A big thank you for the countless emails and tweets I have had about this particular release and of course to the ScummVM team for implementing the external audio files I have created – allowing my enhancements to be released for your enjoyment. Also to the original game music composer Ben Daglish for his excellent work within the game and feedback, who sadly passed away in 2018.
Changes in version 2.0
Version 1.0 scrapped and completely reworked for version 2.0
FLAC lossless audio version created to go along with the lossy OGG Vorbis edition
Created using a modern MIDI compatible Yamaha Tyros 4 keyboard and recorded in pure digital
Reduced reverb and effects compared to original release
Additional track layers created to enhance the string sections
To improve the quality of the music while staying true to the originals, I utilise pure digital recording methods and Yamaha workstations. My personal aim is to enhance the music's quality, specifically targeted for use within the ScummVM software. With these enhancements, we can all enjoy the game music once again, hopefully with superior sound quality.
ScummVM Music Enhancement Project
Download the soundtrack below: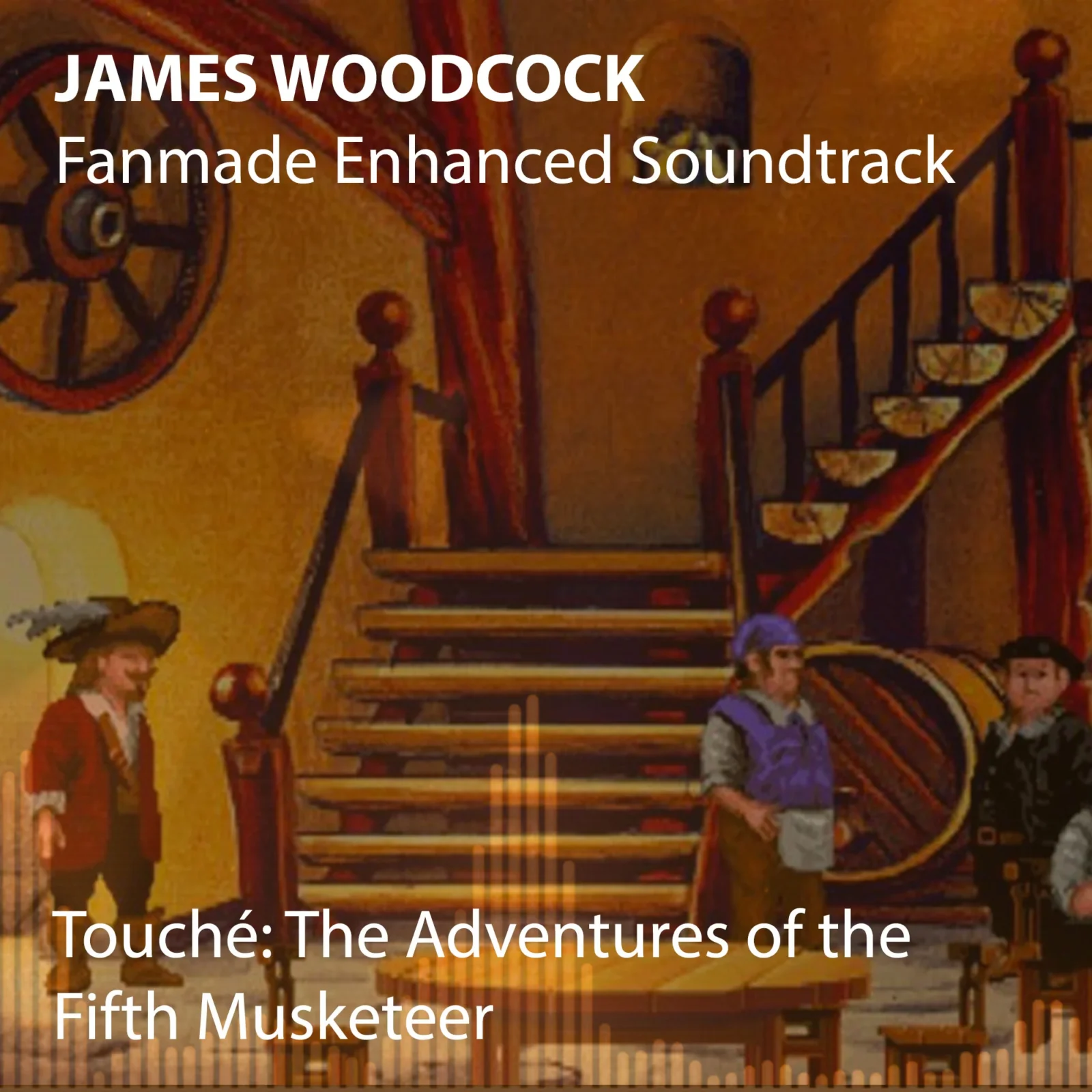 Touché: The Adventures of the Fifth Musketeer Soundtrack
Touché: The Adventures of the Fifth Musketeer Soundtrack, designed specifically for use with the ScummVM software with enhancements using modern music hardware by James Woodcock. Available in FLAC & OGG Vorbis format.