Podcast: Play in new window | Download (123.3MB)
Subscribe: Apple Podcasts | Google Podcasts | Spotify | Amazon Music | Deezer | RSS | More
Today I have released version 1.0 of The 7th Guest soundtrack as part of my ScummVM Music Enhancement Project.
A big thank you for the countless emails and tweets I have had about this particular release and of course to the ScummVM team for implementing the external audio files I have created – allowing my enhancements to be released for your enjoyment.
Instructions
To install, extract the music from the zip file and copy it to your 'The 7th Guest' folder on your hard drive. Make sure you have version 1.5.0 of the ScummVM software or later. For best quality (although not mandatory), start the ScummVM program and select The 7th Guest. Now select [Edit Game], switch to Audio tab, tick the 'Overide Global Audio Settings' and set Sample Rate to 44kHz.
You will also need to extract the first track off The 7th Guest's game CD, which is the introduction music. You can choose any format that ScummVM is compatible with such as ogg, mp3 and so on. Name this track intro.*** (*** should be the file extension of your chosen audio compression codec, for example intro.mp3).
If you previously extracted the Audio CD music before adding my music enhancement tracks, make sure you don't have any stray files by removing track1.*** and track2.*** – otherwise this might stop the updated soundtrack playing correctly.
Download the soundtrack below:
The Fat Man Original Music
Don't forget you can purchase the original soundtrack, composed by 'The Fat Man'.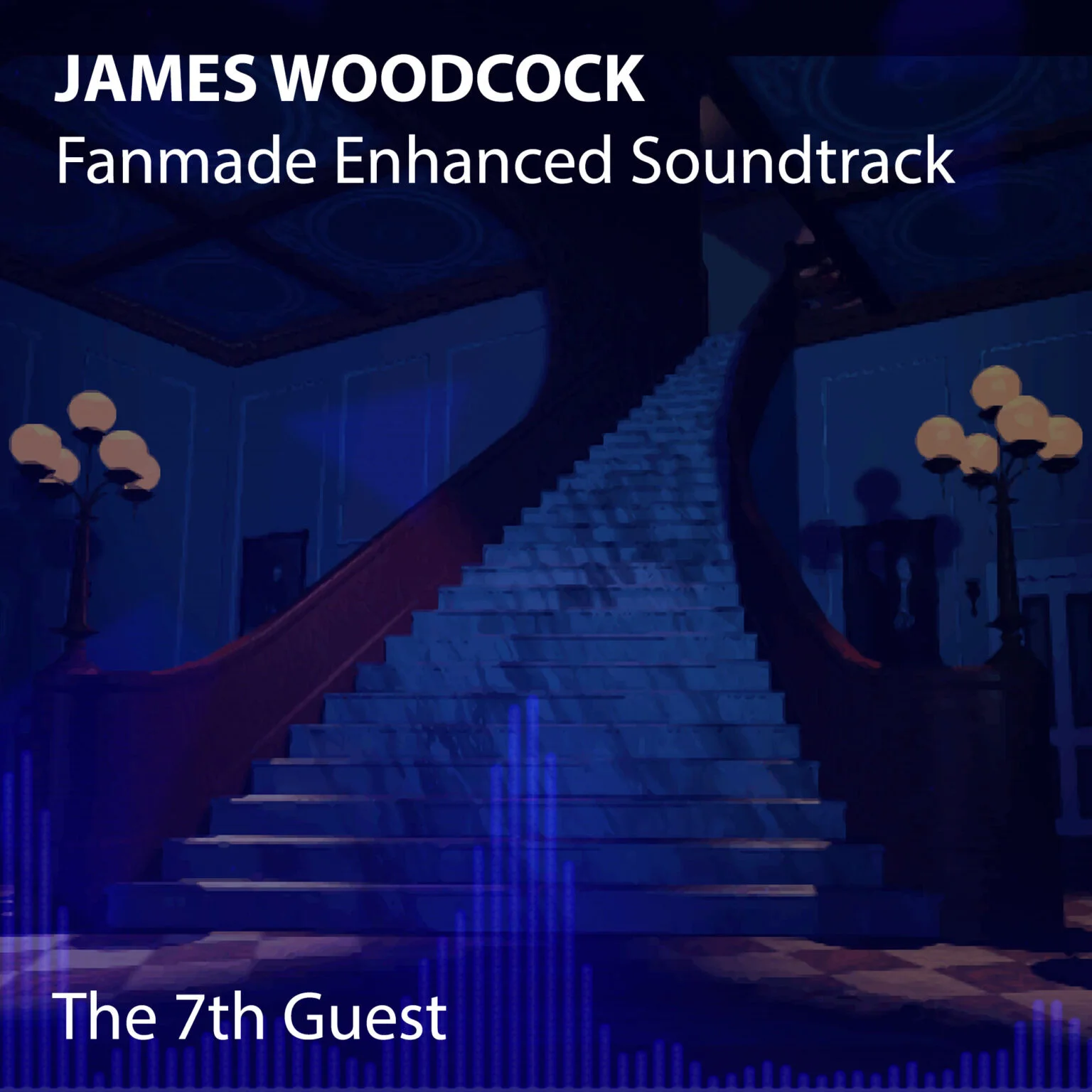 The 7th Guest Soundtrack
The 7th Guest Soundtrack, designed specifically for use with the ScummVM software with enhancements using modern music hardware by James Woodcock. Available in OGG Vorbis format.
Suggested donation:

£

2.99